By connecting to the real world of students' lives, authentic learning enables students to become lifelong learners who contribute to society and the wider world as active and discerning citizens. Authentic learning is central to our work as Catholic educators because it promotes the continual growth and wellbeing of the whole person — spiritually, intellectually, emotionally, socially and physically.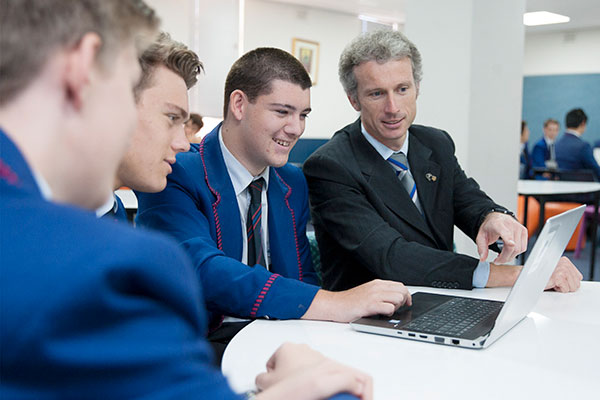 At Marcellin College Randwick we strive towards an environment of 'active learning', where students are proactively engaged in their learning. 
Active learning is a process wherein students are actively engaged in understanding of facts, ideas and skills through the completion of instructor-directed tasks and activities. It is any type of activity that gets students involved in the learning process.
Marcellin College provides an excellent learning environment for its students. The College values academic rigour as a priority for all students with all subject areas striving to extend students to achieve their personal best.