Welcome to Marcellin College Randwick, a Catholic Secondary School for boys in the Marist tradition. Founded in 1923, Marcellin College seeks to develop the confidence, capacity and competency of students as they mature into young men. We offer a dynamic curriculum with a wide range of HSC subjects available, and students have achieved outstanding results in recent years in all external examinations.
Marcellin was the first school accredited to provide the Newman Selective Gifted Education Program, offering enrichment opportunities to gifted students and a diverse learning program providing support for students with specific learning needs.

Marcellin College encourages an appreciation for lifelong learning, equipping students with the skills and knowledge needed to live a full and meaningful life. In the words of St Marcellin Champagnat, after whom the College is named, we seek to develop good Christians and good citizens. In striving for continuous improvement, we foster an environment where structure, mutually respectful relationships and active learning underpin the way students learn. The College provides a broad Religious Education program and students participate in social justice initiatives that give them opportunities to assist those on the margins. The solidarity program offers staff and students the opportunity to be involved in immersions both within Australia and overseas; giving them the opportunity to understand structural injustice and develop empathy for the poor and oppressed.
Mr Mark Woolford M.Ed; B.A (Economics); Dip Ed; Grad Dip R.E.
Principal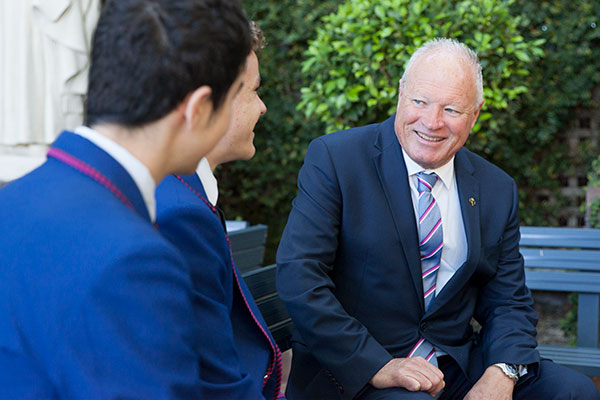 Proudly Part of the Community of Sydney Catholic Schools
Our school is part of a system of over 150 low-fee Catholic schools in the Sydney Archdiocese.
Sydney Catholic Schools are thriving Catholic communities that ignite a love of Christ through excellent teaching and learning to empower students to reach their full potential.